Text Page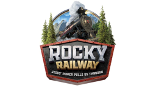 COVID-19 Guidelines for VBS 2020 at IBC
(Updated: 6/25/2020)
We have been working hard to create an awesome experience for your child and will continue to follow Indiana and CDC guidelines. Please note that things outlined here may change, but you will be notified if and when they do through our website. Health and safety have always been our top priority and we're doing all that we can to make sure your child has an amazing time at IBC's Rocky Railway VBS.
Below are some guidelines that we are following for everyone's safety:
Masks are recommended. However, it will be up to the parent/guardian to decide if the child is to wear one or not.
Has your child felt sick in the last 3 days? If yes, your child will need to stay home. (i.e. exhibiting symptoms like fever/chills, cough, shortness of breath or difficulty breathing, fatigue, muscle or body aches, headaches, a new loss of taste or smell, sore throat, congestion/runny nose, nausea or vomiting and/or diarrhea.)
First Day Registration and Daily Drop-off:
Registration will take place outside at the back of the church. We will take your child's temperature at this time. If your child exhibits a temperature above 100.4 and is experiencing symptoms they will not be able to attend VBS.
Once check-in is complete, your child will be escorted to the sanctuary.
During VBS:
Handwashing - We know that frequent handwashing is one of the best ways to stop the spread of illness as advised by the CDC. That's why we are paying special attention to frequent handwashing and hand sanitation throughout your child's week with us.
It is recommended for staff to wear masks when social distancing is not possible.
All common areas, classrooms, and restrooms will be disinfected multiple times each day including high touch areas.
All common areas, classrooms, and restrooms will be fully cleaned and vacuumed daily.
All activities will be disinfected between groups using spray disinfectant and wipes.
Daily Pick-Up:
Parents/Guardians are invited to attend each night's closing at 8:15 to experience the fun at Rocky Railway VBS. After children are dismissed, feel free to socialize outside.

We know that things will look a little different, but we are confident that the kids are going to have a great experience. They will get to do fun activities, learn about Jesus, and make friends. Most importantly at Rocky Railway VBS they will learn that Jesus' Power Pulls Us Through! We think it will be just what kids need after a season of quarantine!